For horse riding at its finest in the foothills of the Dublin Mountains come to Kellystown Riding School. Lessons for children are a specialty as are childrens birthday parties and pony camps. For more information call Olive at 01-4954004 or 087-6735205 or e-mail at info@kellystownridingschool.com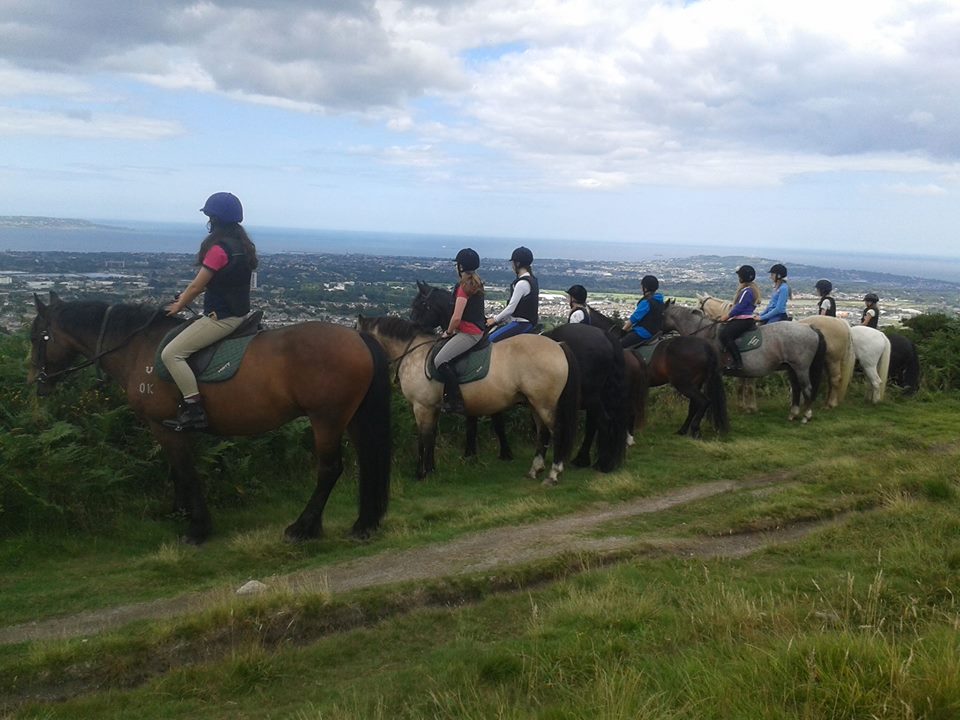 Easter Pony Camps will take place on April 4th to 7th and 10th to 13th. Summer Pony Camps are Monday to Friday from July 17th to Sept 1st. Camps have morning (9.30am -12.30) and afternoon (2pm - 5pm) groups. Weekly rate is 240 per child with sibling/multi-camp discounts available.
Bookings are now open for our Spring Riding Term aswell as our Easter and Summer Pony Camps with availability for all ages and riding levels. Each Camp has three riding lessons daily for every group. Groups are small - max 6 children per camp. Please text Olive at 087 6735205 to book.